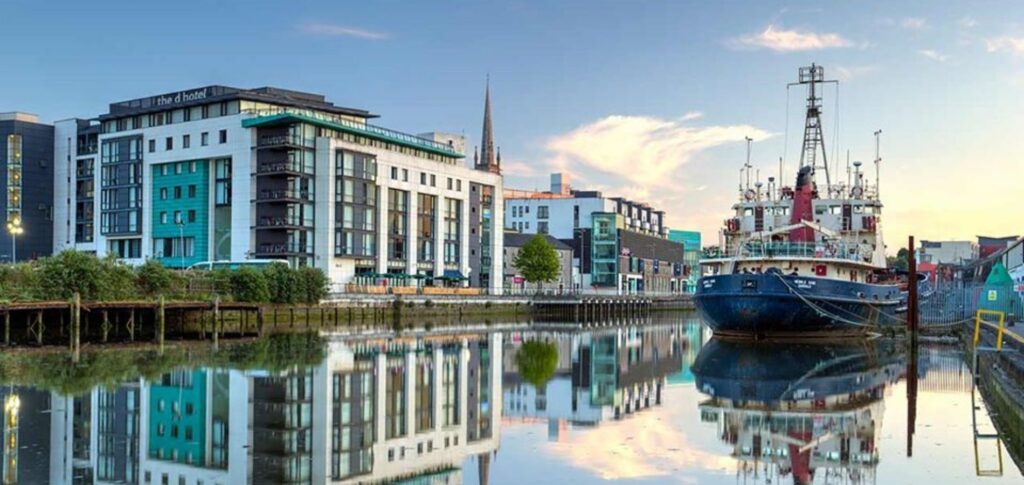 Infrastructure / Support
Drogheda is the largest and fastest-growing towns in Ireland that can offer a real alternative to Dublin for international companies wanting close proximity to Ireland's capital city and the airport, a skilled and educated talent pool, and excellent infrastructure.
Drogheda Port provides shipping access to Europe and the UK and is situated on the main Dublin to Belfast economic corridor. Investment of €210 million in the expansion of facilities will create a sea bridge to Mediterranean Europe.
Drogheda is a 25-minute drive from Dublin airport, 35 minutes to Dublin City Centre and boasts excellent transport links by road, rail and sea without the congestion challenge of Dublin City.

Drogheda Train Station handles over 80 train stops daily providing connectivity to both Dublin and Belfast.

Drogheda Deep Water Port offers strategically important links to Europe's largest ports in Scandinavia and Rotterdam.
There are numerous public and private bus services operating from Drogheda to all locations nationally and locally.