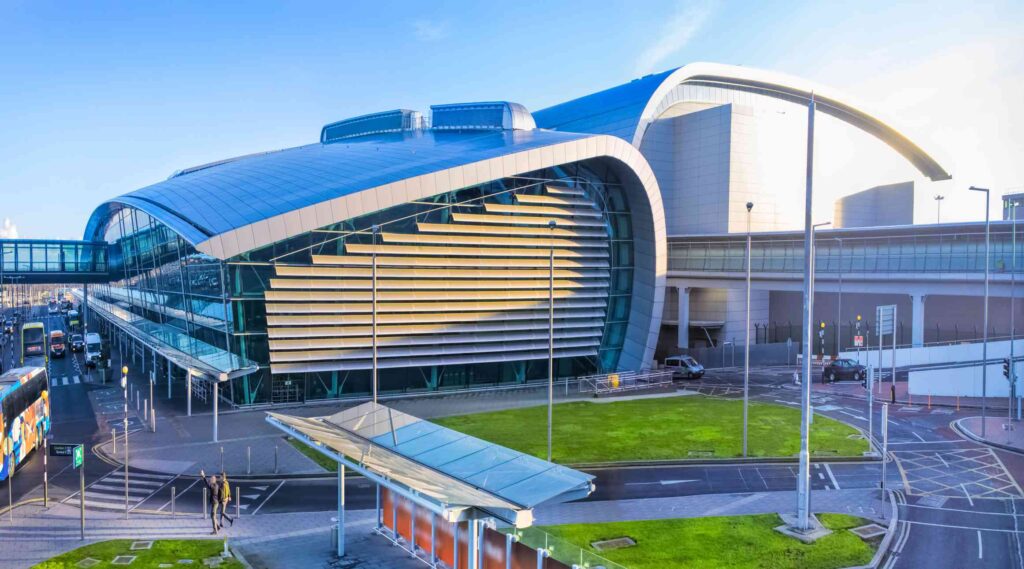 Logistics Access
Dublin airport is a mere 25 minutes from Drogheda making it a very attractive location for International business. Belfast airport is 6o minutes distance.
Drogheda Port is one of the oldest ports in Ireland with established routes to UK, Europe and Scaninavia.
The M1 links Drogheda directly to Dublin airport and Nationwide distribution at the the M50. We're in a central location between Dublin and Belfast along the M1 corridor.
Drogheda Port provides shipping access to Europe and the UK and is situated on the main Dublin to Belfast economic corridor. Drogheda Deep Water Port offers links to Europe's largest ports.
Drogheda Train Station runs 80 daily, connecting Dublin stations to Dundalk and Belfast.
The new DART+ Coastal Route will extend the electric DART system to Drogheda. There will be a more than doubling of service and passenger capacity from Drogheda to the city centre by increasing the number of trains from 11 to 24, an increase in capacity for commuters from 12,500 – 26,600. Click here to see an overview of the plans or visit the virtual room.
There are numerous public and private bus services operating from Drogheda to all locations in Ireland, including a late night bus from Dublin.